Treating People Like Jesus Treats People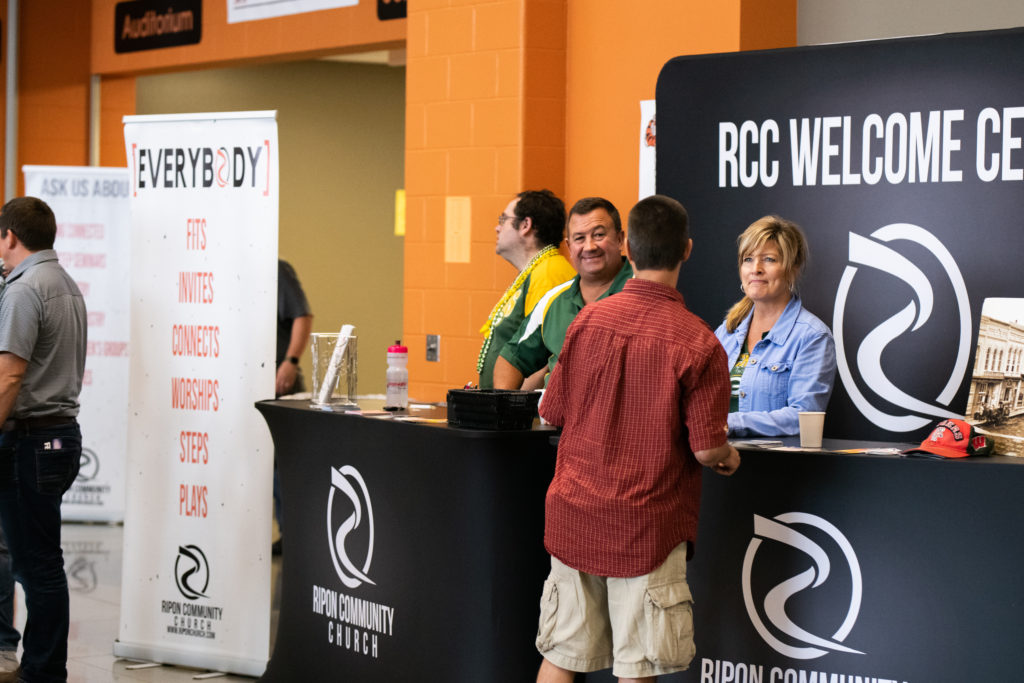 We believe that Jesus set the standard and is our model for how to love God and treat others. There are many ways we live out this value at RCC.
1. By reaching up and reaching out
When Jesus was asked what commandment was most important, He replied, "You must love the Lord your God with all your heart, all your soul, and all your mind. This is the first and greatest commandment. A second is equally important: Love your neighbor as yourself." (Matthew 22:37-38)
We call that "Reaching Up and Reaching Out." It's our goal to always be focused on passionately loving God and purposefully loving others.
2. By being real, relevant and relational
Jesus was known by His first followers to be someone who truly cared for them. We attempt to model that by being real, relevant and relational. It's our goal to "be real" by trying to live out what we say we believe. Our teaching is often described as relevant because it addresses real-life issues and can be applied throughout the week. When it comes to being relational, Jesus invited everyone to follow Him and so do we. Come as you are!
3. By offering forgiveness, not judgment
God commands us to love others just as they are. We do that by meeting people where they're at on their own spiritual journey and walking with them as they take steps to grow closer to God.
The Bible says to, "Be kind to each other, tenderhearted, forgiving one another, just as God through Christ has forgiven you."(Ephesians 4:32) This is a basic concept described in scripture, so we try to forgive each other like Jesus does.
The Bible is also very direct when it comes to judgment. It says, "Do not judge." (Matthew 7:1) Judgment is for God alone. Instead, our goal is to encourage and support each other and help each other grow closer to God.
4. By caring for our community
All people are important to God so they are important to us. The Bible says, "Don't think only about your own affairs, but be interested in others too, and what they are doing." (Philippians 2:4) That's why we started and support a Thrift Store, Food Pantry and Coffeehouse to the entire Ripon Community.